Our quality philosophy.
We practice quality in all areas.
Whether in development, production, or in technical customer support, we strive for perfection in everything we do.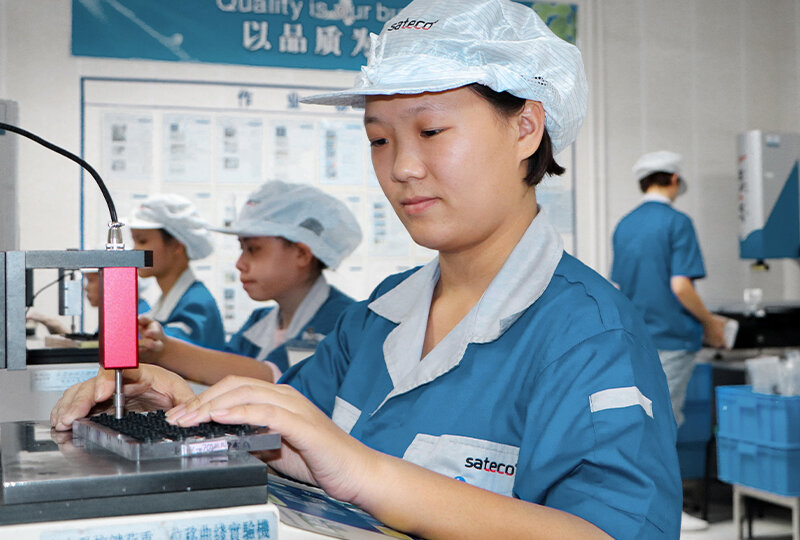 Due to our distinct Swiss and Japanese-Chinese leadership culture, quality has always played a significant role at Sateco. With a consistent quality rate of < 0.2 ppm for more than 200 million parts per year, we are one of the world's most reliable manufacturers of silicone precision-molded parts.

Both of our Chinese production centers are certified according to IATF 16949 and ISO 14001 and have state-of-the-art production facilities. The high level of vertical integration and the low fluctuation rate in all of our factories ensures the preservation and continuous evolution of our relevant know-how and years of expertise.
To ensure that we consistently deliver premium quality to our customers on premises as well, we run fully equipped test laboratories in all our subsidiaries. This allows us to quickly and efficiently act if the customer needs exceptionally close-knit assistance with integrating or developing their products.
Do you have any questions?
We will gladly provide you with prompt, expert assistance.
Contact us – we look forward to hearing from you!
Contact Worldwide